Nursing a baby is one of the most important parts of being a mother. It is also essential for the newborn baby to have their mother's milk for proper growth and a healthy foundation. Young babies get hungry very soon, and they need to be fed frequently.
For the increased comfort of motherhood, breast pumps have recently appeared on the market. These pumps allow having an ample supply of milk even when the mother is not around. They are also used to feed a premature baby that cannot latch on to their mother each time.
Two common types of breast pumps are available, manual ones and electric ones. To help new mothers pick out the best breast pump, we have compiled this in-depth guide with product recommendations. We hope it will help in the search for the best breast pumps for 2021. You can use it to cross-check features with our buying guide. To help you get through the experience, we have also answered a few of the popular customer queries.
Let's begin!
Manual Breast Pump Reviews
Medela pump harmony manual is the best Medela breast pump in their line. It is a great way to store breast milk in bottles for your baby to be prepared for milk feeding at any time. The design of this pump is made for new moms that prefer to store their breast milk for their babies.
The lightweight technology helps in carrying it anywhere without inconvenience. The touch is soft and comfortable and is designed with a handle that is easy to hold while pumping out milk manually. The material is without BPA, which makes breast milk safe for the baby to consume.
There is dual-phase expression technology which helps in using the product easily. The pump comes in 5 oz bottles with lids and stands, nipples with collars, caps, and a membrane. Such a rich package makes it one of the best breast pumps on this list.
Pros:
The design makes this pump stand out as the best manual breast pump. It is easy to handle while pumping out milk, and the suction levels are very efficient.
The product is lightweight and good-sized, so it's easy to carry anywhere without a problem while holding enough milk.
The two-phase expression technology makes it soft and comfortable for the pump to work.
The material contains no BPA, making it safe for your little one.
The box comes with bottles, holders, and other additional materials for breastfeeding.
Cons:
Philips is a reliable name when it comes to technology of any kind. One such example of a great item is the Philips Avent manual breast pump designed to be extra safe and comfortable. The plastic is BPA-proof which means that the harmful substance cannot contact or pollute the milk.
The design of this breast pump is made to efficiently pump milk out without causing inconvenience, pain, and discomfort in holding the contraption while pumping. The soft and textured massage cushion helps in stimulating the milk flow smoothly. The design is additionally very lightweight and has a convenient style so that mothers can carry it anywhere they like without it taking up much space.
The product is also made with fewer pump parts than other breast pumps on the market so that it is easy to keep clean and hygienic. You receive one 4 oz bottle in the package that can work with any other Philips breastfeeding device.
Pros:
The soft and cushioned massager helps in stimulating the milk flow smoothly.
The design comes with fewer parts. This makes the breast pump easier to maintain.
It is a hospital-grade breast pump, and there is no harmful BPA in the plastic, making it safe for your child.
The design of this breast pump allows you to sit in a relaxed position while pumping.
Cons:
There are no spare bottles or replacement parts in the package.
Moms find the pump is a bit loud when working.
The Nature Bond Silicone Manual pump is a BPA-free breast pump designed to work on the go. The silicone pump system helps in preventing leakage and collects every ounce of milk. The overly soft design reduces the uncomfortable approach and makes the usage safe and smooth.
This product is free from all BPA, and the silicone is FDA-approved which means that your child will drink only the safest and most natural milk. The lightweight design allows mothers to use this product on the go without having any storage problems. This makes it the best breast pump for working moms. The massage works as a hands-free attachment to prevent bad posture and keep your hands free to do anything you want.
The limited number of pump parts that the product comes with allows easy sterilization and maintenance. The box comes with a breast pump, dust protecting lid, breast pump stopper, instructions, and a small velvet pouch to store and carry.
Pros:
The breast pump stopper saves the milk from wasting.
The product is free from BPA and is approved by the FDA.
Comes with a velvet traveling pack and dust-protecting cover.
Lightweight and easy to carry without a hassle.
This manual breast pump encourages hands-free pumping.
Cons:
The pump makes quite a lot of noise.
Some women don't find massager as very comfortable.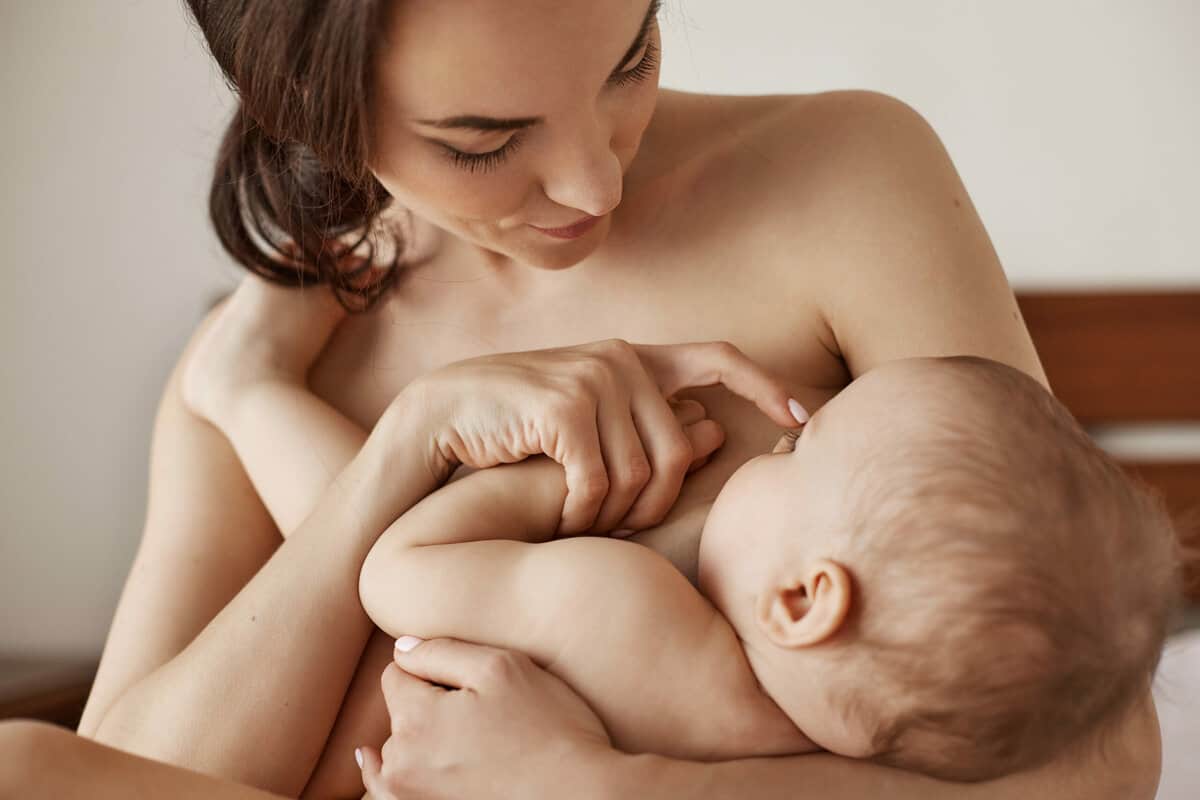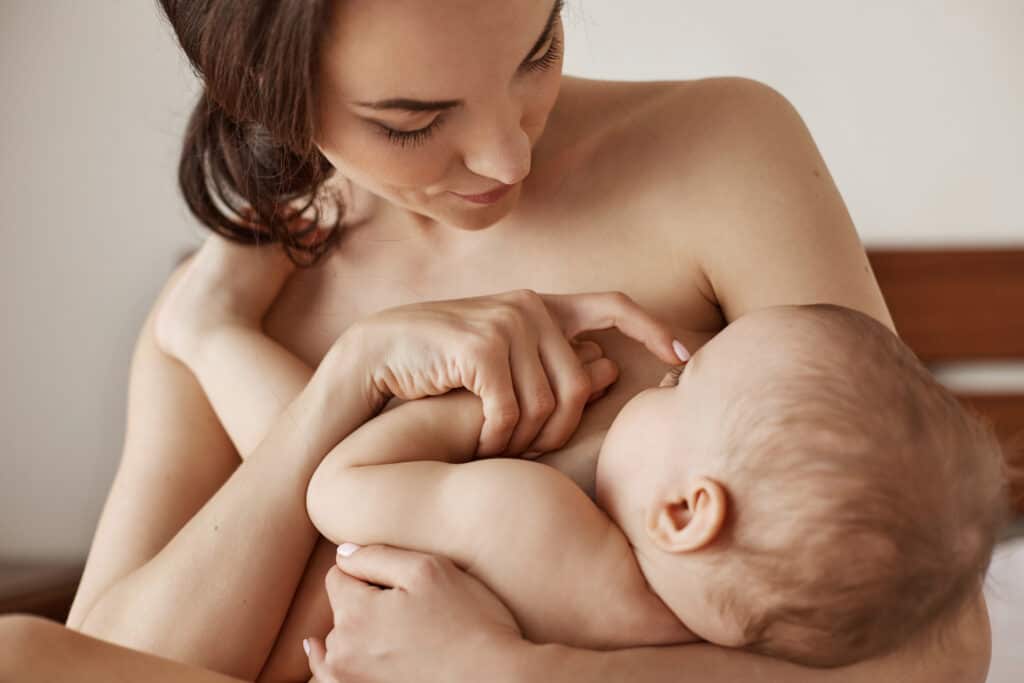 Haakaa Silicone is one of the best breast pumps is a single-piece design that helps sterilize the unit more conveniently. The compact design is lightweight and allows mothers to carry and use the product on the go easily. This pump is made of food-grade silicone, which is perfect for keeping your baby safe from all the harmful substances in some of the other breast pumps.
The pump can easily be positioned in a comfortable way to pump milk at any time of the day. As soon as the milk starts flowing, you can leave it alone without having to worry about readjusting the pump.
This pump can work with any of the Haakaa wild neck bottles easily for convenience. Users can also buy the additional dust cover with the product for added protection.
Pros:
One-piece design for quick sterilization at any time.
Lightweight and convenient to store in a handbag.
The material is food-grade silicone. This is much safer than plastic.
The suction is designed for catching milk and preventing leakage.
Silicone is used as a shield to prevent additional substances from touching the milk and causing harm to the baby's health.
Cons:
No dust protection cover comes with the product.
The collecting measurements are incorrect.
The Ashton bee silicone is also included as one of the best breast pumps as a manual pump that helps stimulate milk to save it for your baby for later. The material used in making these pumps is silicone. This is a much better alternative to plastic for the baby, the mom, and the environment.
The food-grade silicone is BPA-free and allows the milk to remain untouched by harmful substances. The simple and convenient design allows moms to carry this product anywhere without worrying about storage space. The pump comes with a cover that helps keep it sterilized during long trips.
When on the go, you can store the milk in the pump and not worry about it turning sour because of the high-quality, food-grade silicone. You can use this manual breast pump hands-free as it sucks on the breast with close rhythmic movements like the baby's and keeps you comfortable.
Pros:
Simple and small design easy for traveling.
Food-grade silicone without BPA keeps the material of the pump safer for the baby.
The added lid allows you to take the pump anywhere without worrying about sterilizing it.
Follows suctions movements like the baby's making the mom comfortable.
Suction is so effective that you can use it hands-free.
Cons:
The suction makes a lot of noise.
It does not come with a stopper.
Electric Breast Pump Reviews
Spectra Baby USA produces the best electric breast pump for nursing mothers to collect milk comfortably. The S2 is an upgraded version of the Spectra S1. It can be used both as a double electric pump or as a single electric breast pump. This makes it one of the best electric breast pumps, the most versatile, efficient, and time-saving.
The closed system allows permanent sterilizing of the tubes. This feature helps in keeping the milk clean and healthy for the baby to consume. Every part of this hospital-grade pump that comes in contact with breast milk is made to be free from harmful substances like BHP and DEHP.
The design of this hospital-grade double and single breast pump makes it highly comfortable to use. It comes with a power source adapter, detachable power cord, a wide neck bottle, tubing, and backflow protector. It is important to note that the backflow protector helps in reducing leakage and saves the milk from wasting it.
These additions make it the best hospital-grade breast pump. What's more, the model isn't an open system that you have to sterilize each time which is the case with some other pumps. With its closed system, this unit ensures that the milk stays in a clean, sterile environment, safe for your little one at all times.
You can select the pumping speed and movements according to your comfort level and convenience. Moms will also enjoy the night light and the timer that is programmed in the system.
Pros:
The closed system on this electric breast pump keeps the milk from getting ruined.
The machine supports a single and double breast system.
Night light and timer make the experience more convenient.
It comes with many other items like tubing, bottle, pumps, power cord, and more to make the breast pumping more comfortable.
Hospital-grade quality.
Cons:
This breast pump makes quite a bit of noise during the suction.
You will have to hold on to it when using it as a double electric breast pump.
The Elfinbaby electric breast pump is designed to be a pump and a massager for the nursing mother. It provides utmost comfort while pumping in any position. The device has a large LCD screen that helps in setting the pump according to your preference.
This pump allows you to have about 9 different settings that help you adjust according to your comfort and choice. The machine is designed to be more silent than regular machines while working on any setting. Moms can use the double breast pump in a closed system. This means that it stops the milk from backflow and contamination.
The massaging pump is very soft and comfortable, and mimics the touch of a baby's mouth, and gives you a much more relaxed experience. Moms can use this machine with a power source, battery pack, or USB connection. Its portable feature makes it very convenient.
Pros:
The hospital-grade double breast pump reduces backflow and milk contamination.
The large LCD screen allows you to view the setting much more quickly.
Moms can choose between 9 different pumping modes.
Suction mimics a baby's touch and makes it soft and more comfortable.
It is powered by electricity, a battery pack, or a USB.
Cons:
No nightlight available,
The product is not BPA-free.
The Vakey Electric breast pump is a safe and hygienic pump that allows nursing mothers to express comfortably and feed their children safely. The material used to make this pump is safe from BHP and is approved by the food and development authorities. So, any part that has come in contact with the milk will not contaminate it and keep it safe for your child.
The bottle is easy to dismantle and can be effortlessly cleaned and sterilized. There is an additional exhaust film that separates the air from dust particles for added safety. The 9 different suction regulators help in choosing the option most suited to the mother.
The milk pumping feature is a one-way flow to avoid contamination. The machine is quiet and allows you to pump in peace even in the nighttime. You will find a breast pump, nipple with a lid, USB cable, and a manual in the package.
Pros:
One-way flow design reduces milk contamination by backflow.
Nine different pumping styles are available to choose from based on your preference.
Exhaust film allows ventilation without foreign particles to keep the machine sterilized.
The machine does not make loud noises and is very quiet.
Cons:
The pump isn't a very stable one, and you constantly have to adjust it during the pumping sessions.
The Philips Avent electric breast pump is as reliable and amazing in features as the manual one. The unique design allows the nursing mother to be in a more comfortable position while pumping milk.
There are three different settings available, and in the beginning, there is a gentle stimulation mode. The massaging cushion is soft and warm for more comfort and ease of expression. The lightweight and compact design allow mothers to carry it anywhere they like. Every part of the machine that touches the milk is made BPA-proof to remain safe for the baby to consume.
The machine does not have a complicated system. It works at the touch of a button, and you can choose your settings accordingly. A natural bottle to go with the machine comes with the item along with a nipple. The shapely pump allows better suction and more coverage for less leakage. The parts in the device are convenient to sterilize. The design protects the milk from coming in contact with the tubing and the unit.
Pros:
The Philips Avent breast pump is designed to give you a more comfortable breastfeeding experience.
Compact and lightweight design makes it easy to travel with.
BPA-free material allows the milk to remain uncontaminated for your baby.
The massaging pump is comfortable and soft.
There are three different settings on the touch of a button.
Cons:
There is no timer to time the pumping sessions.
There is no reduction in backflow.
The white leopard single breast pump is an ideal electric breast pump for nursing mothers to collect breast milk not to go to waste. The system has two different modes. The first one works with blue light for suction and the second one has a red light for massaging only.
There are also two modes of expression. The small systematic design is silent and can work with a USB connector. This makes it perfect for traveling with and usable in cars.
The BPA-proof material allows the milk to remain safe for your little one. It can also work as a manual machine, making it the best manual breast pump and the finest electric pump.
Pros:
It is a two-in-one system. It can work as an electric system with a USB cable, and it can work as a manual breast pump.
When working as an electric pump, it still can be used on the go as long as there's a USB lead nearby.
There are two different suction levels of breast massaging and pumping.
The small and compact design is easy to carry anywhere.
Cons:
The breast pump does not have reduced backflow.
There is no soft massaging pump.
Buying guide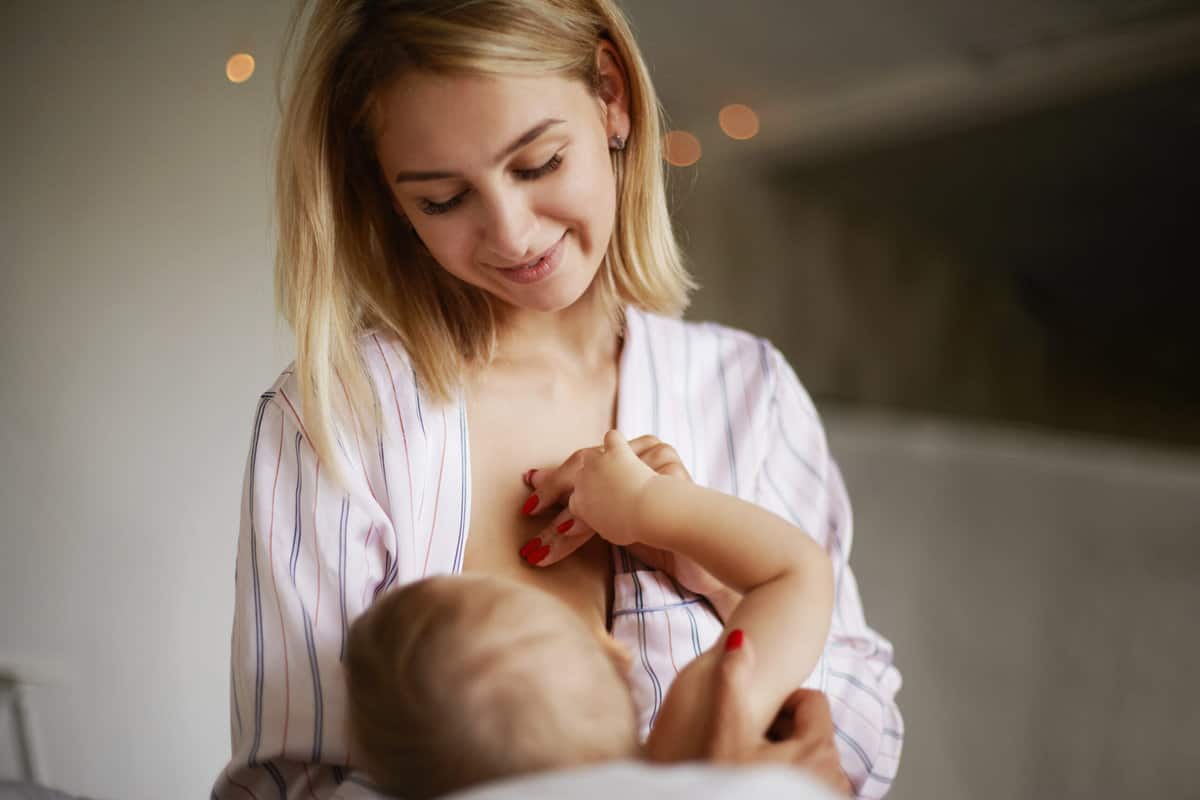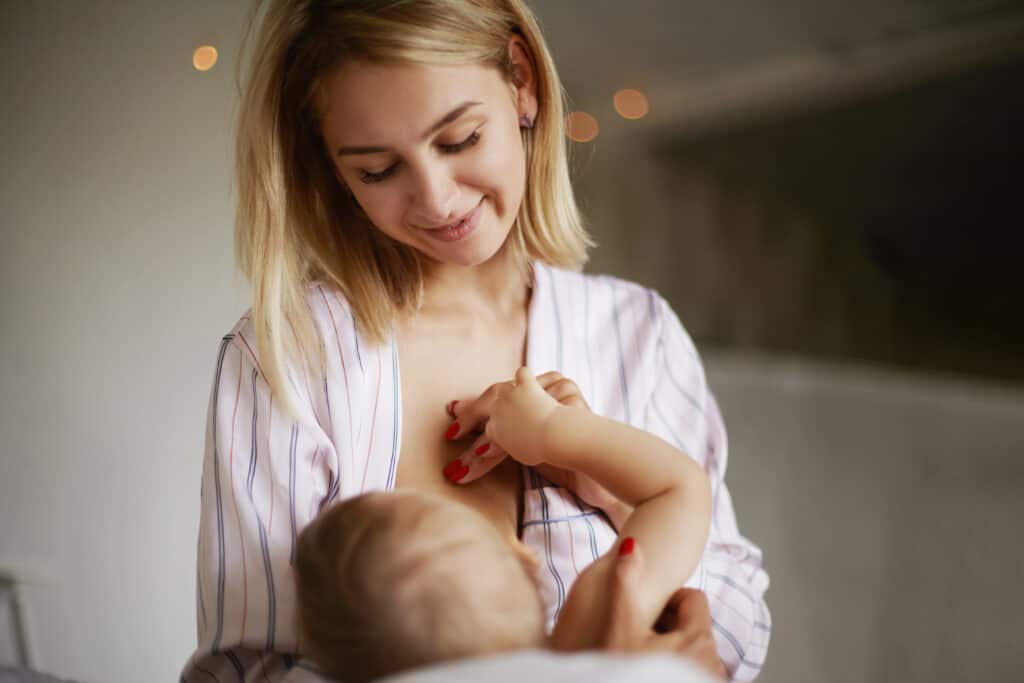 To help you pick out the best breast pump, we have compiled a buying guide. This is very helpful for the new mother who has not had experience with contraption. Make sure to take this checklist when you go shopping for the pump of your choice. Remember to consider the quality and the comfort before looking at the one that is the most reasonably priced and least complicated.
Electric or Manual Breast Pumps
Before you decide, you will have to choose whether you want a single or a double electric breast pump or a manual single or double pump. To help make this decision, you need to consider how many times a day you would need to pump. Manual ones are a great option if you want to express occasionally. They are light and easy to carry around.
Electric ones are most suitable for often pumping. They are faster and generally used with more ease.
Single Breast of Double Breast
You also will need to decide on getting the single breast or the double breast option. Most manual pumps may not have a double breast, but the electric ones do have it. The double electric pump takes about half the time to fill up without having to go very uncomfortable.
However, the singles ones are much more comfortable to use. Double pumping also increases the supply, as proven by research. If you are on the budget, consider that the double breast pumps will have a higher price tag, but it is an utmost convenience that you are paying for.
Choose a Comfortable Massager
The massaging end of the pump that will be in contact with the breast needs to be soft and comfortable to use. You do not want something to prick your skin for a long time when you are using it. Also, if you choose manual ones, make sure that you choose the one that is comfortable to hold and use and does not disturb your posture.
Some of them work as hands-free massagers, but there is no letdown mode, and they need to be held on once the bottle is almost filled.
Modes of Pumping
Electric pumps have different modes of breast pumping intensities. There are also other modes for initial massaging and then pumping. It is ideal for nursing mothers to choose from various settings for their comfort and their body type. Those with a massaging mode provide extra comfort and satisfaction to the nursing mother, which is another aspect you should be looking at.
Frequently Asked Questions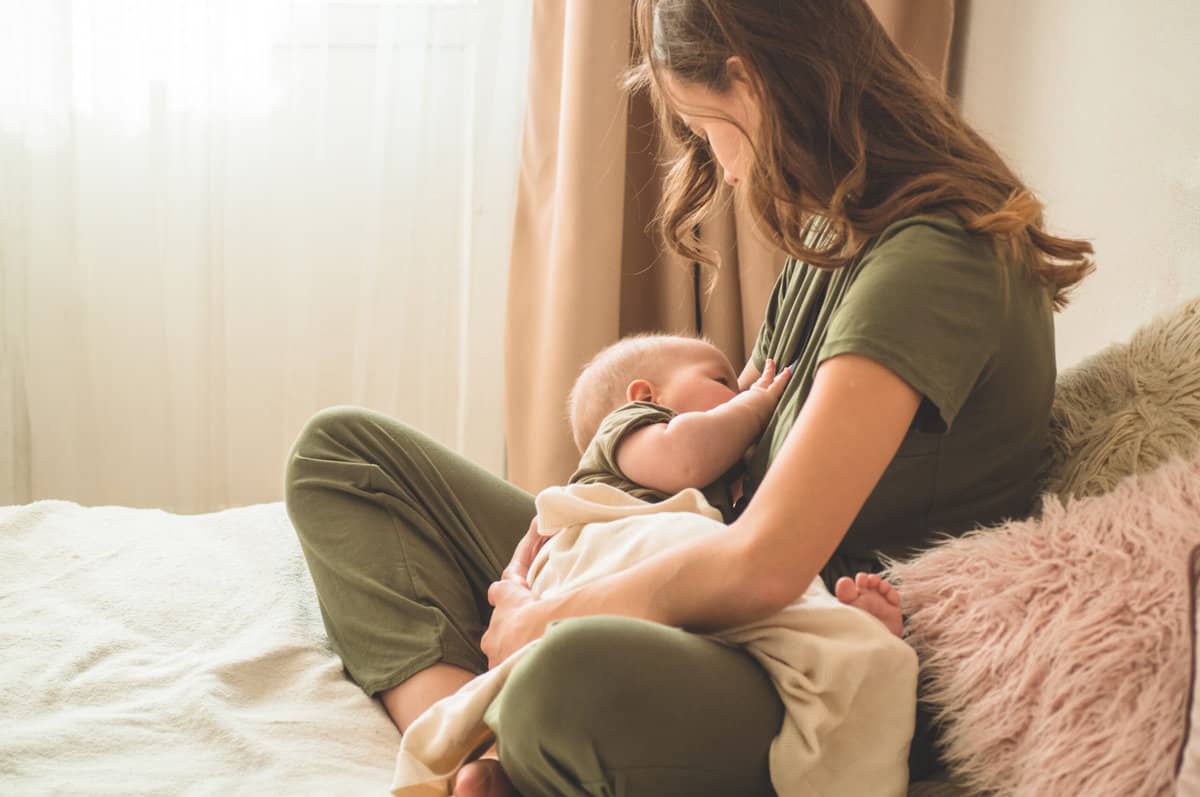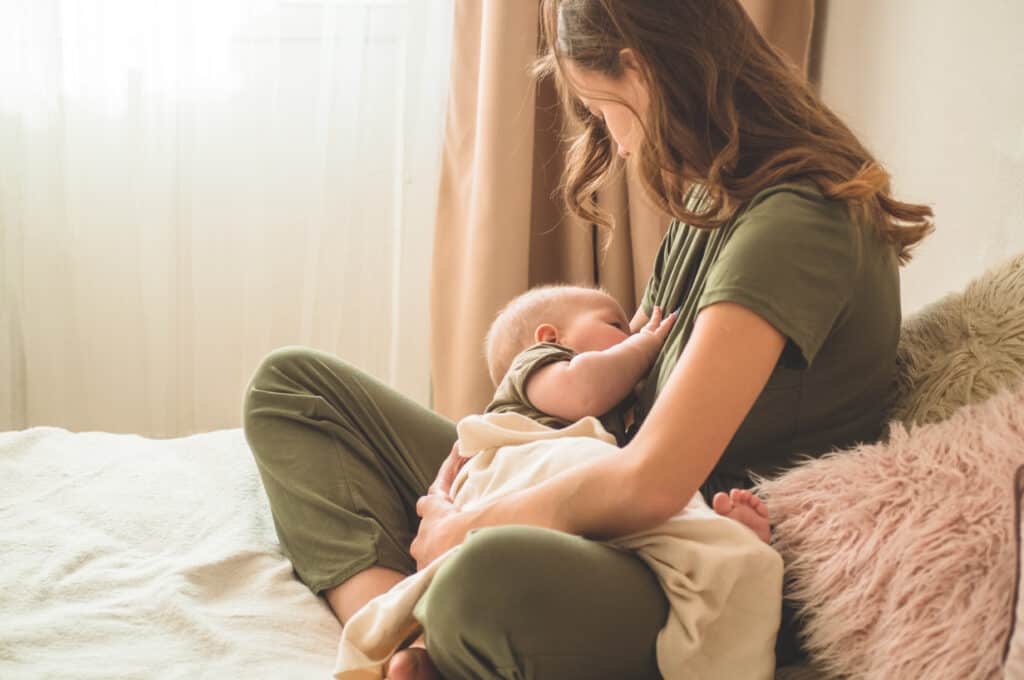 The following are a few of the popular questions that rose in peoples' minds when looking into the best breast pumps of 2021. We have managed to answer these questions to the best of our knowledge and understanding. All to eliminate any confusion around purchasing and using your next pump.
What Are The Manual Pumps Used Best For?
If you are not planning on pumping milk occasionally, you will find manual pumps to be the best breast pump for you. These are ideal for fast pumping when you are away from your baby and for odd nights.
They are very light and compact, which makes them easy to use on the road. They are convenient because you do not have to carry wires or look for sockets all-around when you want to use them. They are also not very comfortable at first, but you can figure out the right rhythm that works for you after a while.
What Are Electric Pumps Best For?
Electric pumps are best for the working mom that will use these more often.
These machines are also for people with more sensitive skin, and they need various pumping levels. Electric devices are also ideal for massaging the breasts before nursing or pumping. You can choose whether you want the ones with rechargeable battery ones that run on disposable batteries, the USB cable connector, or those with a power adapter.
What Are The Single Breasted Ones For?
The single-breasted connects to one breast at a time, and they take longer to extract the milk. However, if you are free and can afford the time, a manual pump will suit you. Usually, this model comes as a wearable breast pump which is a great plus over the double electric breast pump design.
Nursing moms can also use the pump on one side while nursing the baby on the other side, so they get to feed their baby and store some for later use.
What Are Double Breasted Ones For?
Double-breasted pumps are usually not available in manual pumps because of the hand control. They massage and pump milk on both sides at once and are exclusively electrical. This method saves a lot of time. The amount of milk you can pump in 30 minutes with a manual pump can easily be pumped in about ten minutes with a double-breasted electrical one. The higher price tag is worth the value for most moms.
These pumps are best for the mom on the go. Research shows that pumping on both sides allows better production of milk while nursing. You can also feel a lot more comfortable than with a single wearable breast pump.
Can A Portable Breast Pump Be Electric?
The electric pump does not necessarily refer to the ones that need to be run with a power adapter or a switch. You can find ones that can run on a power bank as well and those on batteries.
Although these do not necessarily have more suction strength than the other ones, they are still a pretty good option to keep when on the road. The electric pump can be used anywhere and at any time easily.
If you're traveling with your electric pump often, consider opting for a wearable breast pump with a closed system. Such a design will keep the milk clean and safe for your child.
Can Breast Pumps Be Expired?
Breast pumps do not expire, but their motors are only designed to run for a couple of hours. Also, their suction power may be affected with time. The plastic may also crack after a few years of use, and it may start leaking.
Some types of breast pumps will have the option of changing the pump and the plastic. Those that do not have that option will be useless over time. Sterilization is not a problem since you can clean most of them without a hassle.
Can I Share My Breast Pump?
According to the FDA, you should not share breast pumps, and if someone else used yours, you have to get a new one. All mothers are different, and you never know how the other person used the pump and what's inside their milk.
They can carry on germs or bacteria to your baby without you knowing. The second reason why breast pumps mustn't be shared is that there are different nutritional values in every mother's milk which may not be a very healthy option for your young one. Additionally, moms lead different lifestyles, and smoking, alcohol, food choices all affect the milk.
Therefore, you should exclusively use your pump and make sure that you do not share it for your baby's safety.
Why Should I Use Breast Pumps?
There are several reasons why you should use breast pumps. The first and foremost of this is the fact that it stimulates more milk. It will also help you nurse your baby better when you are not around.
Working mothers need to store their milk for their infant if they have to go back to work and leave their child to a nanny or daycare. It is also vital for the mothers to rest, which does not happen when their child is always attached. Pumps allow some relaxing time for the mother.
Breast milk is also considered a very healthy option for babies as far as time can allow. Breastfeeding mothers can store milk as far as it is naturally possible to feed their children with the most beneficial nutrients, all of which will help build an excellent foundation for them. Breast milk is needed for premature babies that cannot latch on to their moms yet.
When Is The Best Time To Pump Breast Milk?
There is no best time; it is what is most convenient for you. Some women find it convenient when they know they are full, and some need to pump milk to stimulate lactation. You can also do it when your child is feeding on one breast since it will produce extra milk for you to store.
What Are Breast Shields?
A breast shield or breast pump flange is the part of the breast pump that comes in contact with your body when placed onto the breast and nipple. This is the part in charge of forming a vacuum seal with the areola. It is shaped like a funnel and creates a seal between the breast and the pump. Breast shields eliminate leakage and improve the fit of the pump with your body.
The breast shield draws your nipple into the tunnel of the pump, where milk is extracted. It also helps to create the necessary suction to extract liquid by forming a seal.
The flange pumps on the market are available in a wide range of sizes, and moms will need to pick the one right for them. Depending on the breast pump you buy, the shield will come in a variety of different materials. Some are made of glass, silicone, or even hard plastic. Make sure the model is hospital-grade and that it can adjust to the different suction levels of your breast pump.
This is crucial if you want to have a comfortable breast-pumping experience.
If you are looking to buy the shield only and have a breast pump already, we advise buying flanges that you can purchase from the same manufacturer. Buying from the same pump brand ensures that the shield and the pump will be a match no matter the suction strength.
If the flange fits poorly, it won't only be an issue with the breast pumper experience but also for efficiency.
The goal of every breast pump is to give you as much out of your sessions as possible. You don't want to waste hours pumping when you could spend that precious time with your little one. A shield that's too large or too little for your breast pump will undoubtedly impact the amount of milk you pump out.
Even experienced breastfeeding moms who have been pumping for a while should keep in mind that breast shield sizings can change during their breastfeeding journey. Every mom will notice how their breast pump routine might benefit from reevaluation and resizing from time to time. Sometimes moms even learn that they need different breast pumps for each breast. In this case, a shield will help to make up for the difference in the breast size.
Please note that the pumper should not hurt. If it does, there is either something wrong with the breast pump or the flange. If you go through several flanges and all hurt, note that breast pumps have flanges in different sizes sold separately.
Remember, pumping shouldn't hurt! You'll want to ensure that whatever breast pump flange you purchase is specific to your pump. Use your pump's manual to help you choose the right breast shield size for your needs.
Because pumps are all designed differently, a flange designed for another pump is unlikely to fit with the rest of your system, which makes it useless.
The Best Breast Pumps Conclusion
Every mother wants the best for their child, and even though breast pumps were considered taboo, they are now absolutely safe. They are an excellent option for mothers to relax and make sure that their babies are healthy and feeding off what they give them.
Women can also use a pumping bra for an added support that allows hands-free pumping. It makes the entire experience all the more relaxing and enjoyable.
When buying, it is good to write down some important features to you so that you are not confused by the many manuals and electric pumps out there. For instance, as a breastfeeding mom, you might want to look into:
A hospital-grade pump design.
A closed system that will always stay sterilized or an open system pump that's easier to manage
Solid suction strength for decreased pumping sessions
Hands-free breast pump
A single or a double electric pump depending on the time you want to spend on the pumping sessions
All in all, these are the essential features of both electric pumps and manual ones. We hope after reading, you can decide on buying the best pump for you.