Are you TTC and finally felt some signs that might interpret as pregnancy symptoms? Well, wonder no more and get some first response pregnancy tests. Instead of going to your doctor's office and doing blood testing, there's a quick and easy way to find out by getting tested with a home pregnancy test kit.
Nowadays, there are plenty of reliable tests on the market that claim 99% accuracy when testing on the day of your missed period. There are early detection or first response tests that can tell you up to 6 days in advance. Tests have come a long way since they first appeared on the market, and today they are the most inexpensive yet reliable method of detecting pregnancy at the comfort and intimacy of your home.
Namely, home pregnancy tests are designed to scan your urine for the presence of a hormone called human chorionic gonadotropin, a hormone that your body only produces once an embryo has implanted in your uterus. The longer you're pregnant, the higher your hCG content becomes, and the easier it is for the test to detect the hormone—which is why the later you wait to take a pregnancy test, the more accurate it's likely to be.
However, some women who have been TTC for too long now are impatient and want to test sooner and more frequently to know when they're expecting a baby. If you are a testing addict like them, it's important to know that not all first response tests are made the same. There are different sensitivities to each one, and knowing the content of your hCG will help you pick the right test.
If you have a habit of running to the pharmacy and getting whatever test you get your hands on without learning more about it, it's time to make more informed decisions. First response tests, although valid, are known to show false positives and false negatives when done. What's more, you might even get two different results from two different home pregnancy tests on the same day. This isn't to say one of the tests was invalid. The reason is that it had a lower sensitivity to your hormones, and it wasn't able to detect it because you tested too soon. Or, on the other hand, if you'd gotten a false positive result, chances are, the test was too sensitive, and it detected the normal hCG in your body that some women have even when not pregnant.
Because of situations like this, it is vital to understand tests and how they work.
Wondering which is the best pregnancy test to use? Here we have reviewed the Wondfo hCG urine test with all the product information to help you understand whether that's the right test for you or not. Read on to learn more about this type of pregnancy test.
Wondfo Pregnancy Tests: A Brief Introduction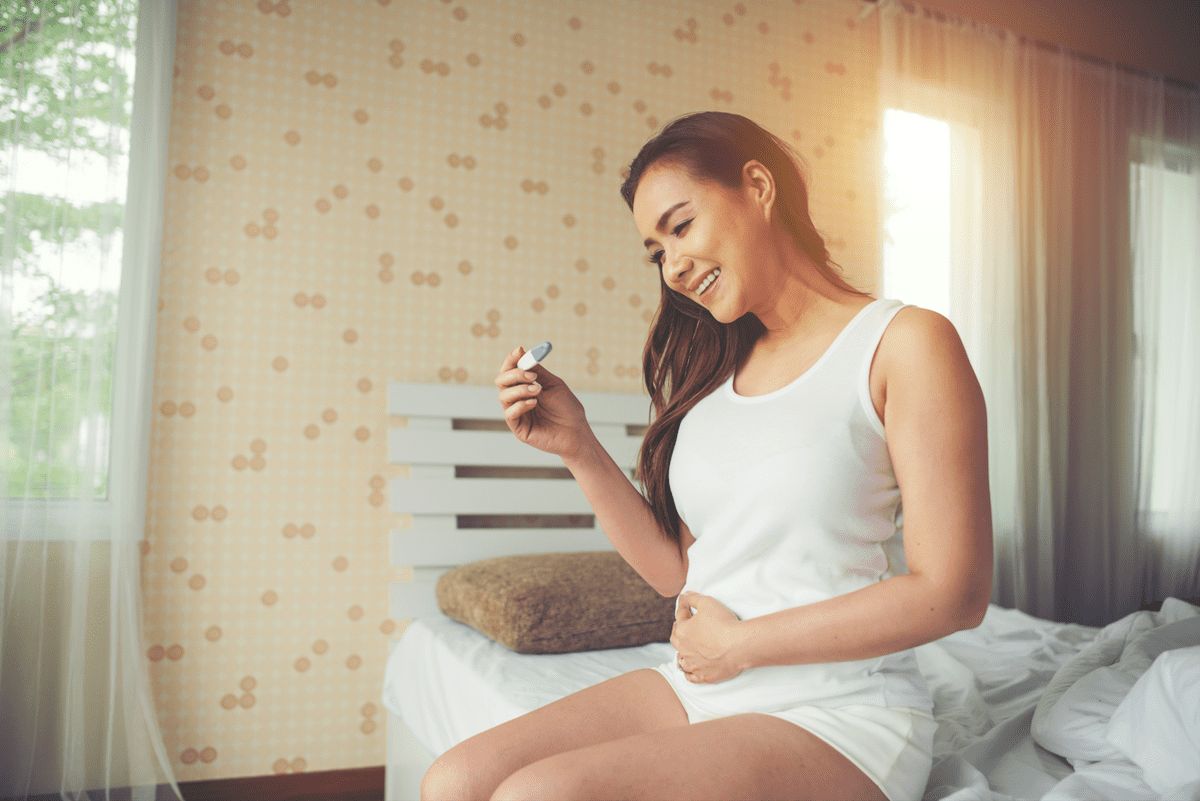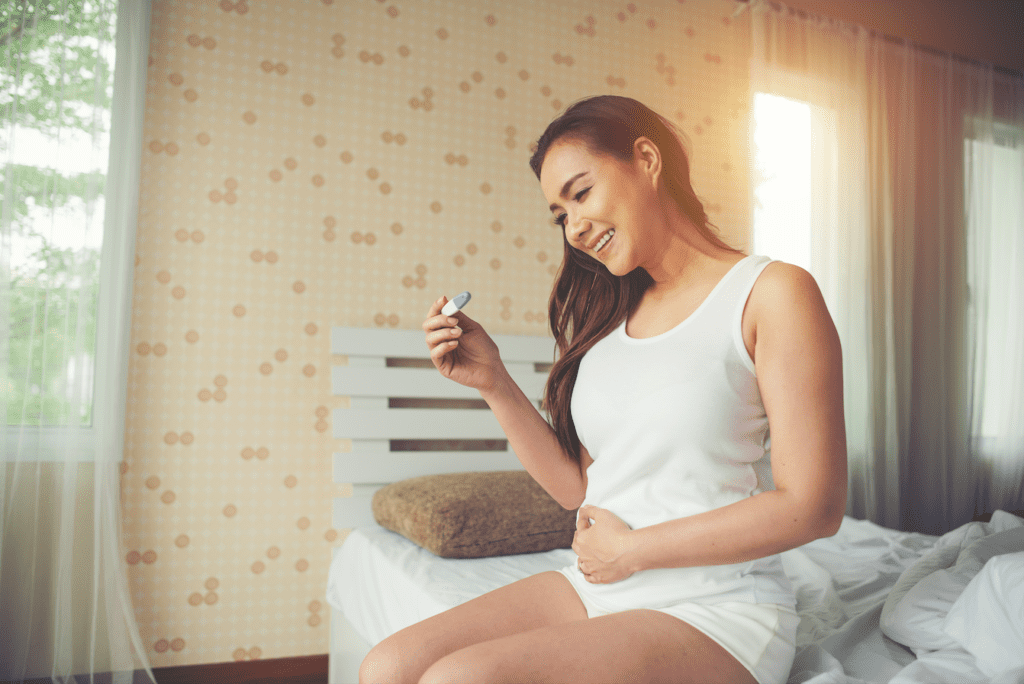 These pregnancy tests come in strips, and those aren't the fancy ones you're used to seeing. They resemble a litmus paper that you dip in a urine cup to analyze its contents. The wait time is between three and five minutes to get two lines for pregnant or one line for not pregnant.
Can You Trust These Pregnancy Tests?
When submitted for testing and getting approval before selling it on the market, the Wondfo pregnancy tests were tested on numerous women trying to get pregnant from the 10th day before the first day of the missed period.
Although the Wondfo tests recommend testing on the first day, the results were quite impressive for all tested women from the 7th day before the missed period. The test detected pregnancy in 38% of the women and progressed to 68% on the 5th day, and 89% accurate results on the 4th day. Out of all women tested on the 3rd day, the pregnancy tests gave 97% and 98% on the 2nd day before the period. One day before the missed period and precisely on the day of the missed period, the results were 100% accurate.
This means that the test is quite sensitive to low amounts of hCG in your urine and gives accurate results even before the day of the missed period.
Why Get It the Wondfo Pregnancy Tests?
Many women love the Wondfo pregnancy tests because it is very affordable and comes in a pack of 50 strips. It is also effortless to use, and its design eliminates any user error. This way, if you are trying to conceive and are impatient about getting a confirmation result as soon as possible, then you can test with as many strips as you would like and not feel guilty about "wasting" them.
The Science Behind Wondfo First-Response Tests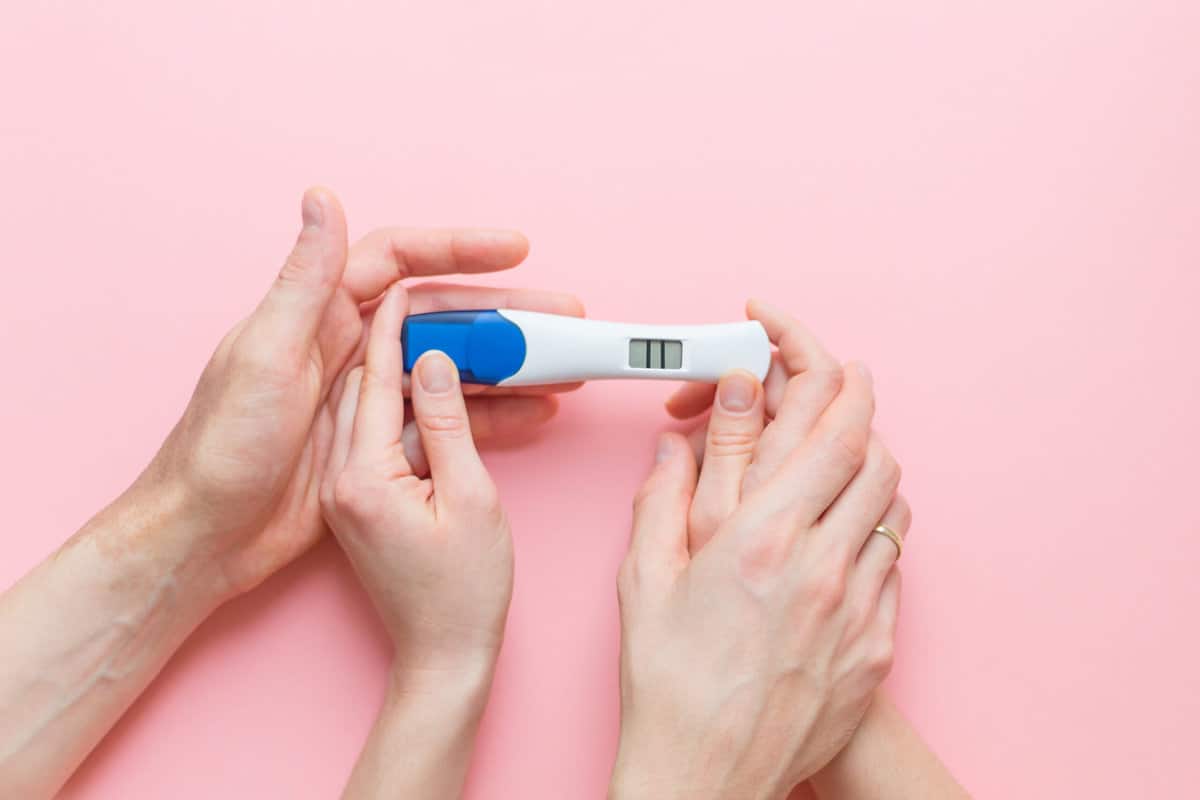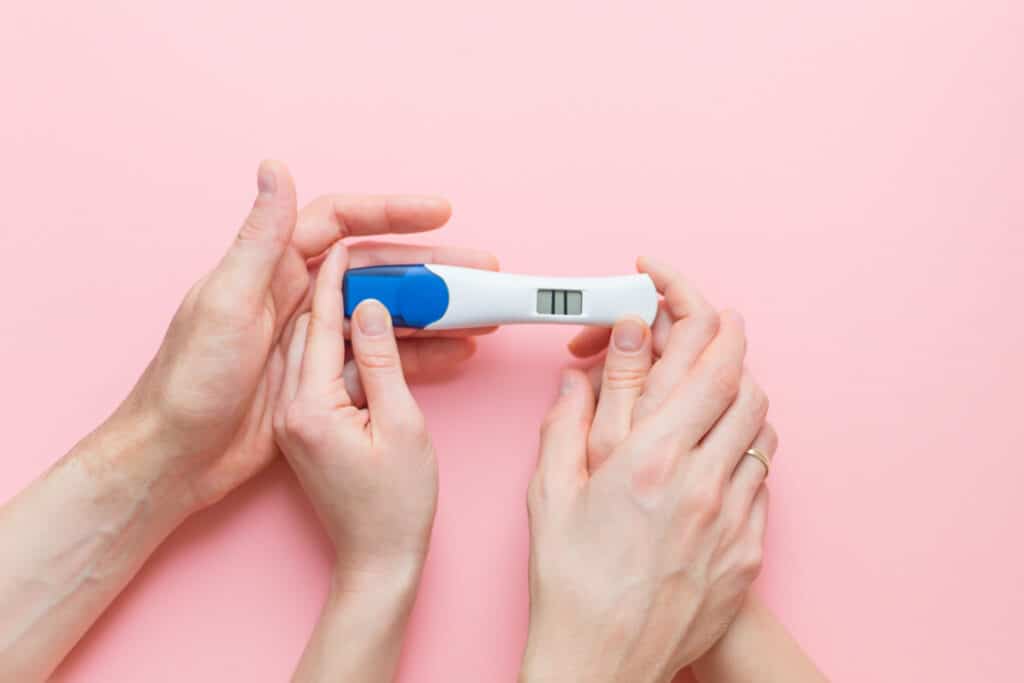 Now that we have done a quick overview of this home pregnancy test let's take a more thorough look into how it works and the science behind the stick tests.
Namely, the Wondfo One Step Urine Pregnancy Test Strip is a rapid chromatographic immunoassay for the qualitative detection of the hormone in urine. The company claims this test can be used in the early detection of pregnancy, in some cases as early as 5 days before the expected period, i.e., as early as 6 days before the day of the missed period.
Before we move on, the company made two disclaimers about the Wondfo pregnancy test strips.
Negative results: Some pregnant women can get a false negative result when using the test too soon. This can happen when the hormone isn't as high yet, and the body is still catching up with the early pregnancy changes. This isn't something to worry about, and it simply means you should test again after your missed period. By that time, the hCG will have grown enough to be detectable by the Wondfo test.
Positive results: The Wondfo pregnancy test strips have a very high sensitivity. In the studies run by the company, it is stated that this test can give accurate results at 7.5mIU/ml hCG. This is a very high sensitivity that even some other early detection tests that are more expensive fail to deliver. However, due to its high sensitivity, the Woldfo test may give false-positive results.
This means that a woman who isn't pregnant may get a positive result because the test detected her normal hCG levels and mistook them for elevated as they would be in the state of pregnancy. These instances are rarer than false negatives but still possible to happen. In such a case, a blood pregnancy test from your doctor is always the surest way to confirm a pregnancy.
In all cases, if you get a positive result, you should confirm with your healthcare provider so that you can make the right choices and get prenatal care as soon as possible.
If you get a negative result but feel some early pregnancy symptoms and you suspect you are pregnant, then again, rechecking by testing your blood is the best way.
What You Get When You Buy the One Step HCG Urine Pregnancy Test Strips?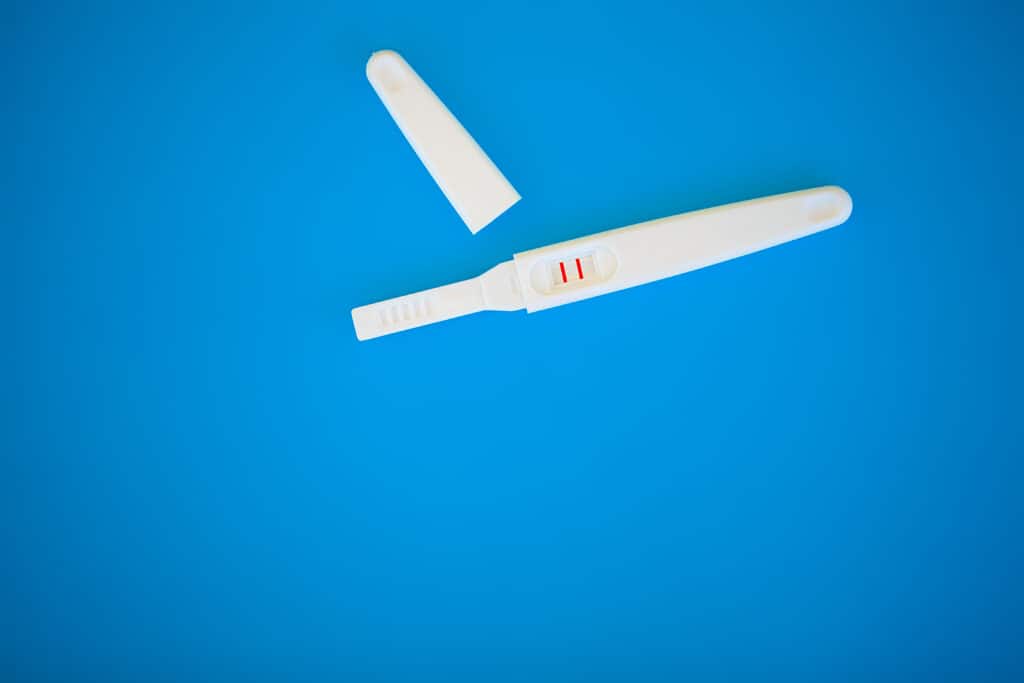 The Wondfo test is designed as a strip, midstream, and cassette mode. Whatever version you buy, they come in a pouch with the test and the directions for use. The cassette and midstream nitrocellulose test strips are contained in a plastic housing. With the cassette test, you also get a dropper.
How To Properly Test?
When you test, it is of utmost importance that you follow the instructions strictly to avoid any user error that might give you a false result. The Wondfo pregnancy test is a lateral flow chromatographic immunoassay. When you immerse the absorbent end in a urine cup, the liquid is absorbed by capillary action. When traveling up the test, the urine mixes with the antibody-dye conjugate (mouse anti-beta HCG monoclonal antibody), flowing across the pre-coated (Goat anti-HCG polyclonal antibody) membrane.
During the 3 to 5-minute wait, the hCG (if any) in the urine specimen reacts with the dye conjugate forming a complex. Then this complex travels through the membrane to the α-hCG antibody line (T) and remains captured in the T line. This is the test line or the pink line, as it's called, confirming the validity of the test. Regardless of the result, the control line should develop in the Control zone.
At precisely 5 minutes, read your result. As the mixture travels the test further, another pink line bank develops in the T line. If you get it, it means you are pregnant. If your test stays with only one line, it means you aren't expecting a baby.
What hCG Levels Are Detectable?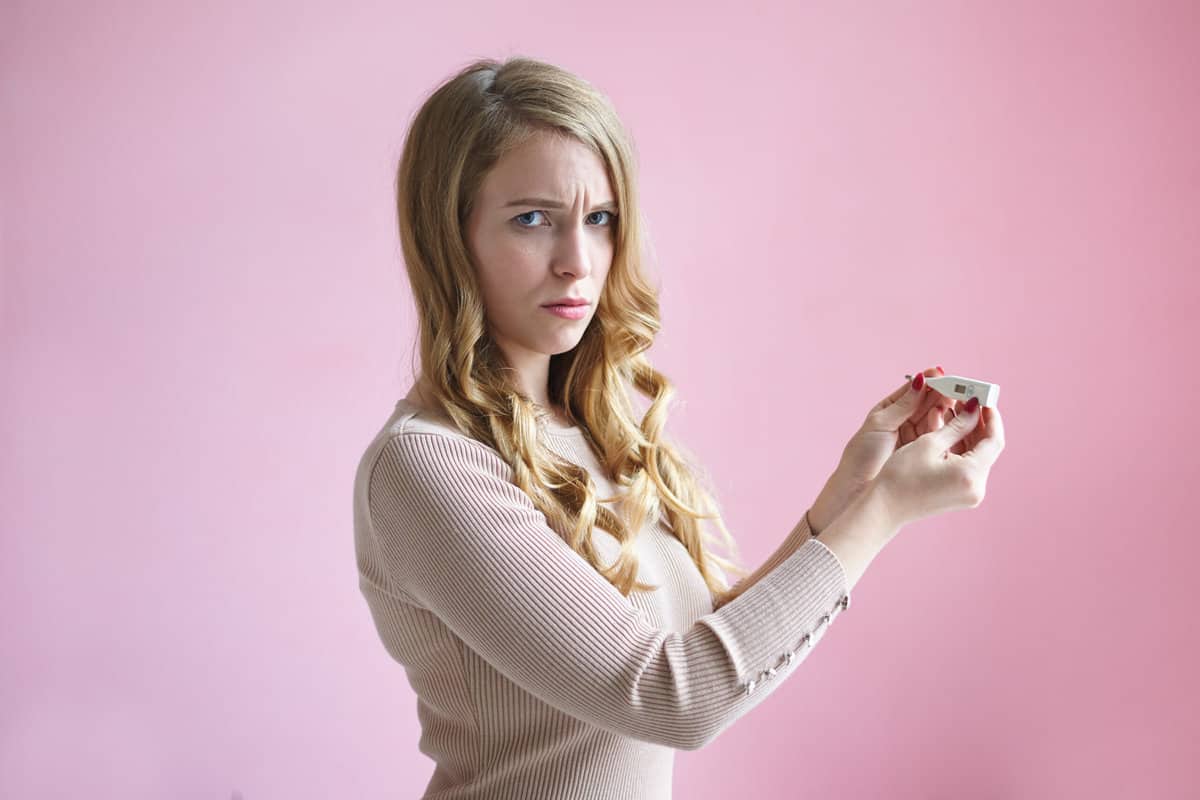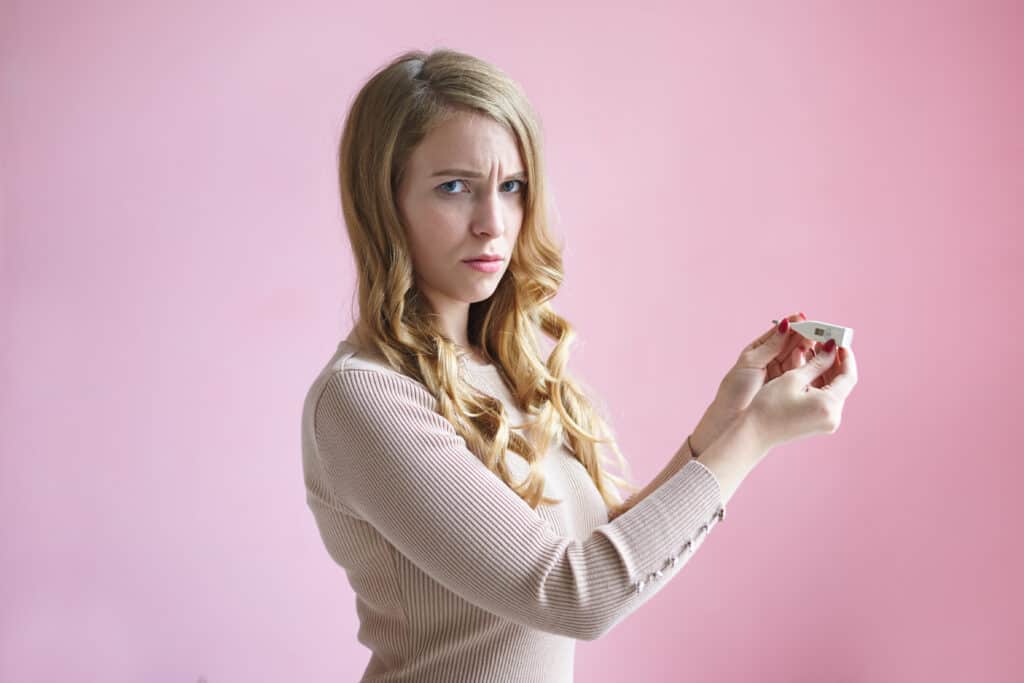 The hCG hormone is essential for the fetus because it aids in its development and helps the body keep and support it until birth. In the studies that Wondfo ran, this pregnancy test could detect as low as 7.5mIU/ml of the hormone. However, the company claims that it works best with 25mIU/ml of hCG. This way, you are sure that the test had given you the most accurate results. It is best to test on the first day of your missed period or even a few days later to detect such amounts of hCG.
All women are different, and with some, the hCG can develop faster, while with some, the body will catch up later on. In all cases, the pregnancy hormone doubles each second day, so the more patient you are, the better the results you'll get.
To give you a better overview of why testing later is better, here is the general development of hCG in a pregnant woman with each passing week:
From day 1 of the conceiving to the 28th day after your last period, the hCG content can grow from 0 to 750 mIU/mL.
In the next seven days, until the 35th day, the hormone in your body ranges between 200-7000 mIU/mL.
In the 6th week, your hCG content peaks at 200–32,000 mIU/mL, while in the 7th week, they drop a bit and range between 3,000–16,000 mIU/mL.
From weeks 8 to 12, the hCG levels peak at 32,000–210,000 mIU/mL. After this point, the pregnancy hormone no longer grows but slightly decreases and remains steady in your system.
From weeks 13 to 16, the hCG holds steady between 9,000 and 210,000 mIU/mL. After this period, the hCG significantly drops.
From the seventeenth to the twenty-ninth week, the pregnancy hormone drops to 1,400–53,000 mIU/mL.
And in the final stages of the pregnancy, from week thirtieth to forty-first week, the levels are known to stay consistent around 940–60,000 mIU/mL.
Based on this data, you now know that as time passes after conceiving, your hCG levels grow and are all the more easily detectable with a pregnancy test; hence the results will be more accurate. When your content is between 12.5mIU/mL and 30mIU/mL, testing too early may give you a faint line on a pregnancy test or even a false negative. Most home pregnancy tests are sensitive to human chorionic gonadotropin content of 25 mIU/mL to 40 mIU/mL.
Wondfo Test Reviews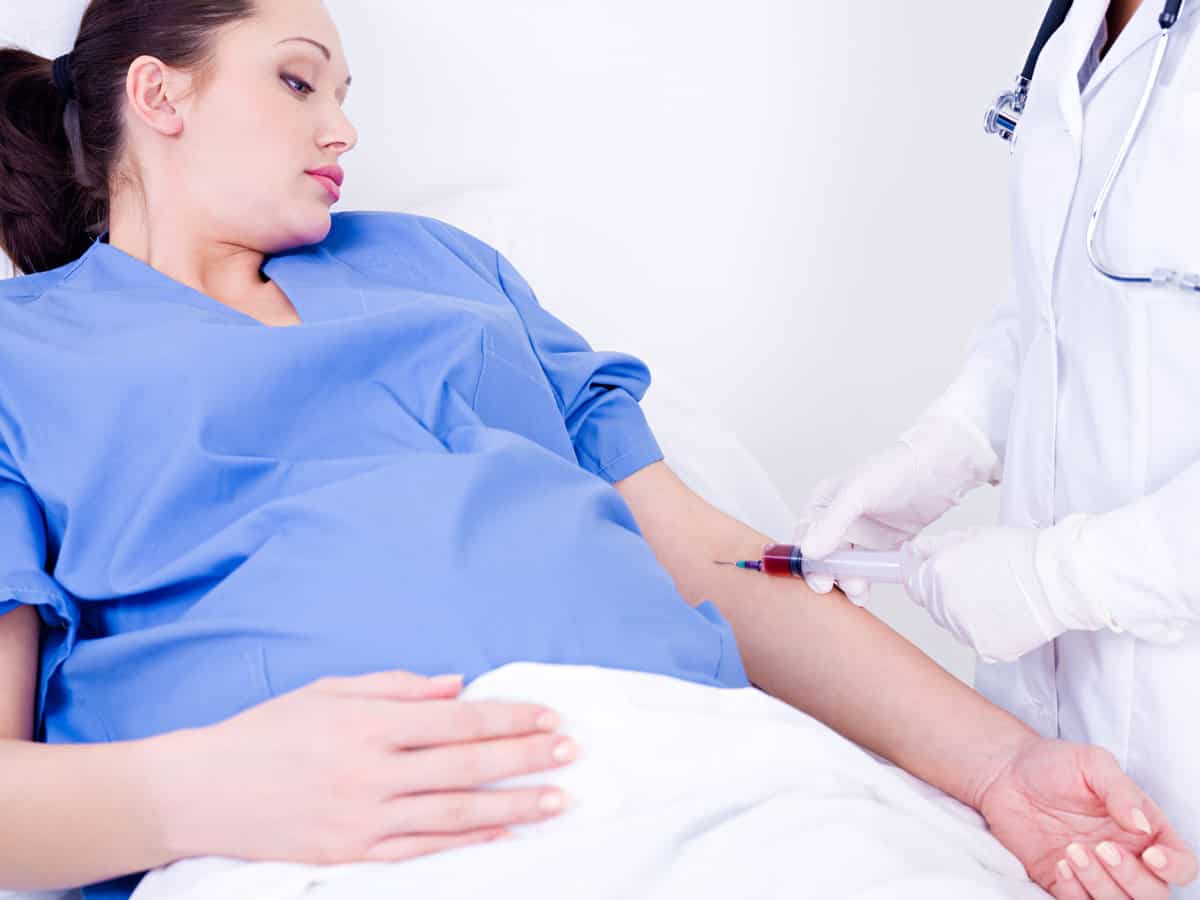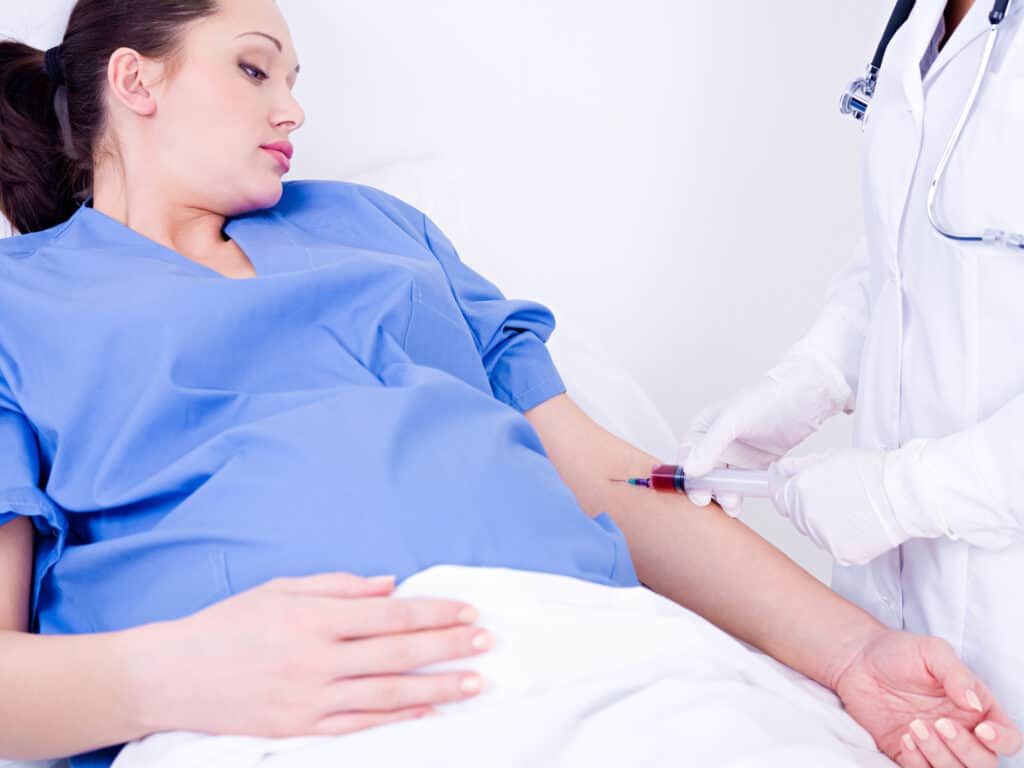 To make an informed decision, it is important to read the reviews of women that used the test before. This way, you can truly know what to expect when testing.
Positive Reviews
They worked for me – Reviewed by Brittany W.
"I used to buy digital tests, but I decided to get these when I was TTC again to save money. I loved being able to test every day the week before my period was expected without having to spend a fortune on first response early detection tests. When I got two lines 3 days before my expected period, I was ecstatic. But I was worried it was too good to be true. When reading the reviews here, I saw that many other women had issues with false positives! I looked at my batch number, and it was the same as one of the numbers that were faulty. Throughout the day, I ended up testing three strips in water and got a negative result for all of those. I tested four strips in my urine and got a positive every time. When my husband got home, I had him pee on three of them. He got all negative results. So I went out and bought several other digital tests from another brand to confirm, and it was positive! I am now five months pregnant writing this review. They worked for me!"
Reviewed by Emma
"These are fabulous! I used my first morning urine and they were positive before another brand of IC were and instead of constantly varying line strengths due to dye distribution, the pregnancy test strip tip was consistent and showed steady progression. These showed an unmistakable positive at 10dpo but I was sure I could see something super faint before. Would definitely recommend!"
Negative Reviews
Bad batch lot number – Reviewed by Tina S.
"I used my morning urine sample and received a clear positive within minutes. I went to the doctors the same day and got a blood pregnancy test done and I waited until the next day to get the results. I took two more pregnancy tests still on June 4th and they were negative (if I squinted I might still be able to see a line, but I wasn't sure) and I assumed that the hCG hormone wasn't built up in my urine enough yet. I woke up today, on June 5th, 2018 to take another test with first morning urine and it was negative once again. The doctor also called back to tell me that the blood test was negative and if I was sure that I had a positive test and yes I am sure! Just look at it!! I will never be buying these tests again."
HALF of Tests Faulty – Faint Pink Evap Line Not BFP – Reviewed by Jaime
"I have irregular periods so it is difficult to know when my period is supposed to show up. Doctors can't find anything wrong and without other symptoms they don't really care too much about irregular cycles. Anyway, I take pregnancy tests once in a while with a morning urine sample if I've been missing my period for longer than usual. I used digital tests from another brand for a while and they generally showed stark white (for negatives). I heard that Wondfos were better quality so I bought a pack. About HALF of the ones in the pack are faulty! I have gotten faint pink evap lines that look like bfp lines within the time frame specified, but nope. FALSE POSITIVES! I'm not trying to conceive, so it wasn't super disappointing for me – but for someone that is, it would be devastating! I got false positives for a couple days in a row, then stark white, then false positive. Then stark white…I tested for 10 days straight with these random lines and no lines. Finally got a FRER and confirmed it was a BFN negative."
Wondfo Tests Conclusion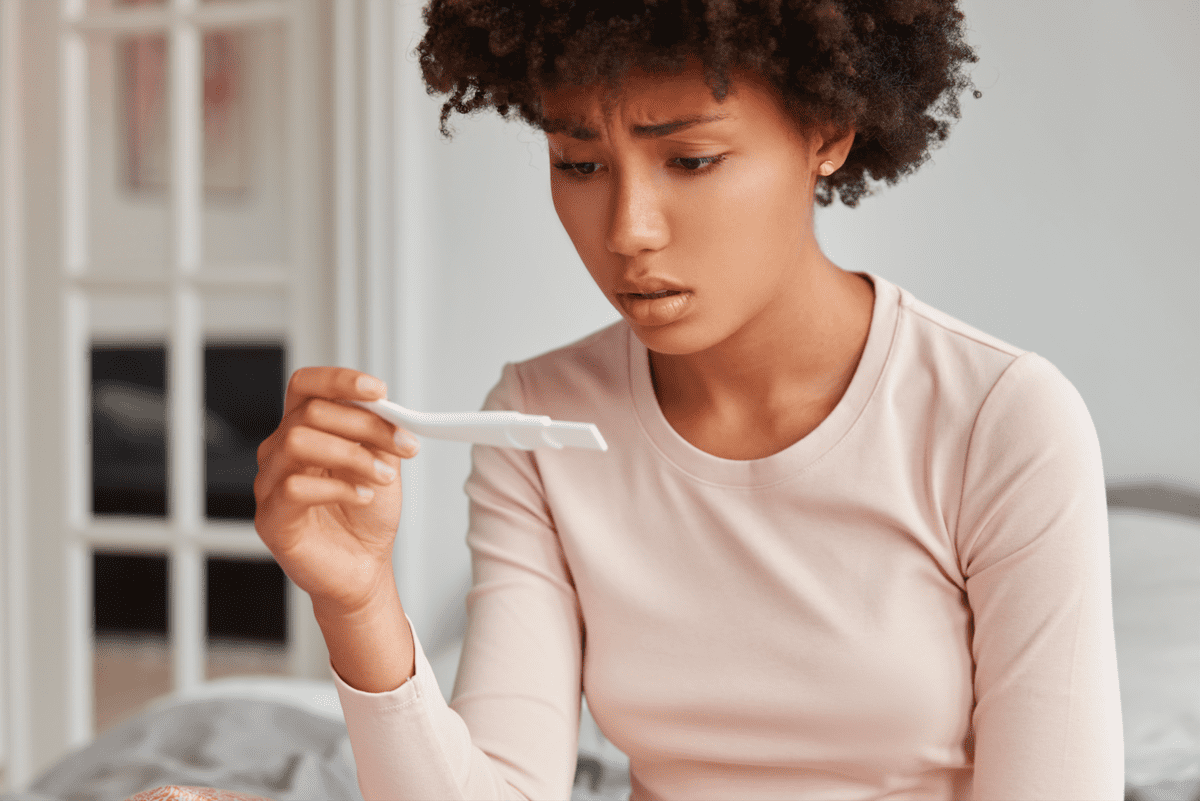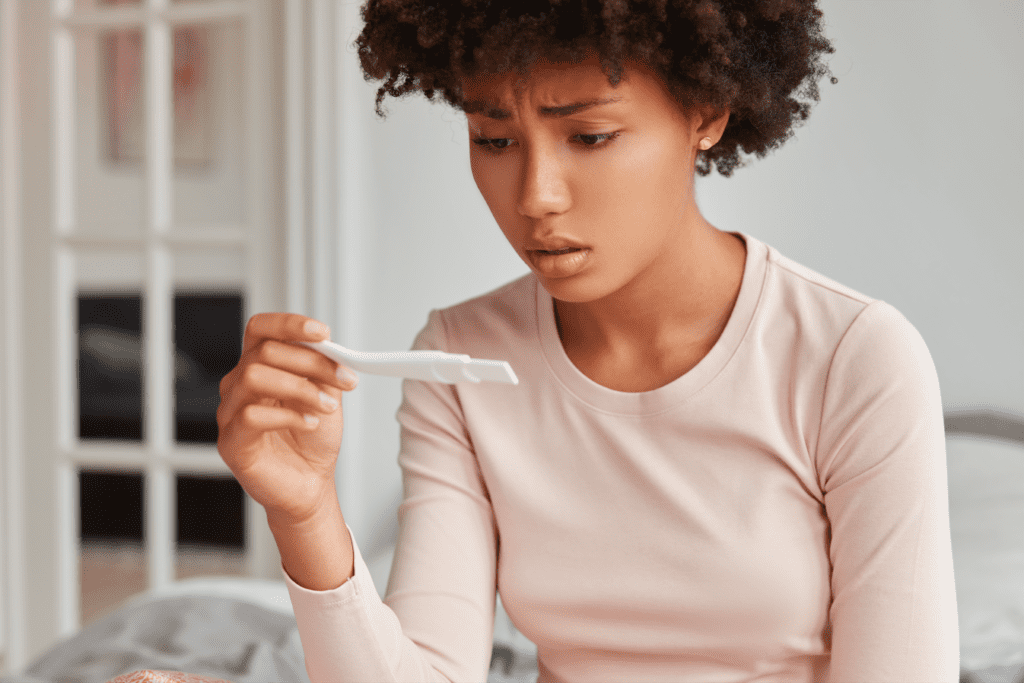 With so many pregnancy tests, it is possible to get lost in the decision-making and buy the wrong one for you. Based on this situation, you may get a false result, whether a false positive or a false negative, and either outcome is pretty nerve-breaking and stressful. The Wondfo test claims 100% accuracy on the day of your missed period and even up to 6 days before your expected period. This is very impressive given the price tag and the number of strips in the package. Ensure you follow the instructions to a tee when testing and have your results confirmed by a blood test.